On the 13th February, the Office of the Northern Ireland Executive in Brussels was delighted to welcome Belfast-based theatre company Kabosh for a sold-out performance of, 'Green and Blue' at the Bozar theatre
The play is based on an oral history archive of serving RUC and An Garda Síochána officers, compiled by Diversity Challenges and Queen's University Belfast. Told from the perspectives of Constable David McCabe from the Royal Ulster Constabulary and Eddie O'Halloran, of An Garda Síochána, the play recounts the experiences of some of officers who patrolled the Irish boarder
The audience were invited to consider the stories behind the uniforms, and though poignant and sometimes painful, the performance was also, much to the delight of those watching, hugely entertaining.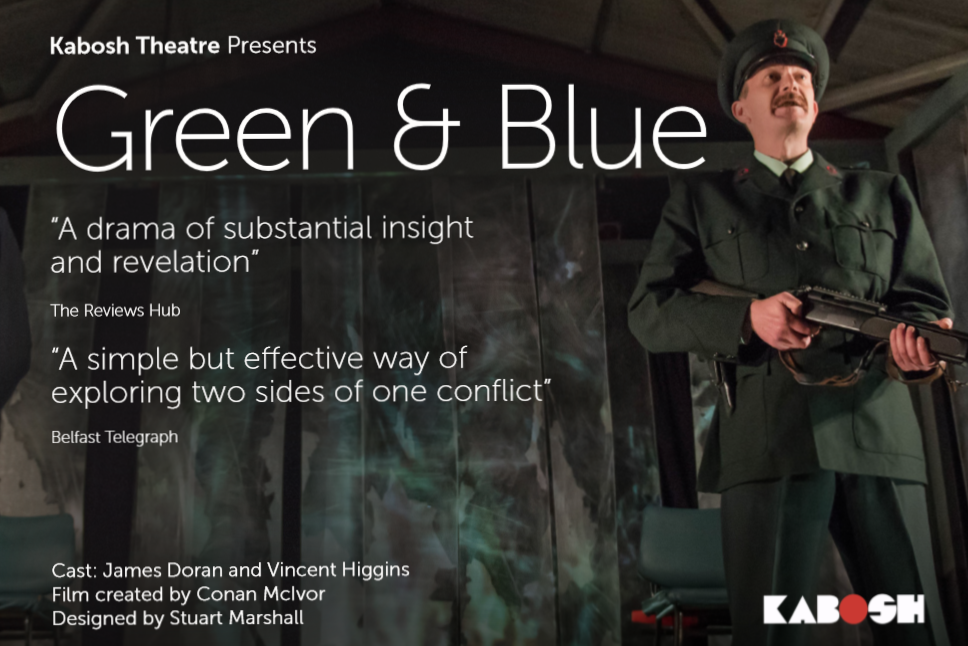 The performance was followed by a lively post-show discussion facilitated by Kabosh Artistic Director, Paula McFetridge and playwright Laurence McKeown.
Green and Blue is the seventh play that the Office of the Northern Ireland Executive have brought to Brussels as part of the #BrusselsPlatform. The evening served as a vibrant demonstration of the talent and diversity which define the Arts scene in Northern Ireland.
We are grateful to the Arts Council for this collaboration, and to Kabosh Theatre Company for representing some of the outstanding talent which Northern Ireland has to offer.