The Office of the Northern Ireland Executive in Brussels was recently delighted to bring Culture Night celebrations to a Brussels audience.
An established and anticipated event in the Brussels calendar, this celebration of Northern Irish talent and culture is made possible by collaboration between the Arts Council of Northern Ireland and the Northern Ireland Executive Office.
On the night, over 100 guests were entertained by Northern Ireland singer-songwriters Joshua Burnside and Brigid O'Neill.

A hearty selection of burgers, chocolate dessert, Northern Irish sweets, beers and wine were also served to guests.
These snacks were then complemented by some Bushmills and Boatyard Collins cocktails – recipes available on request!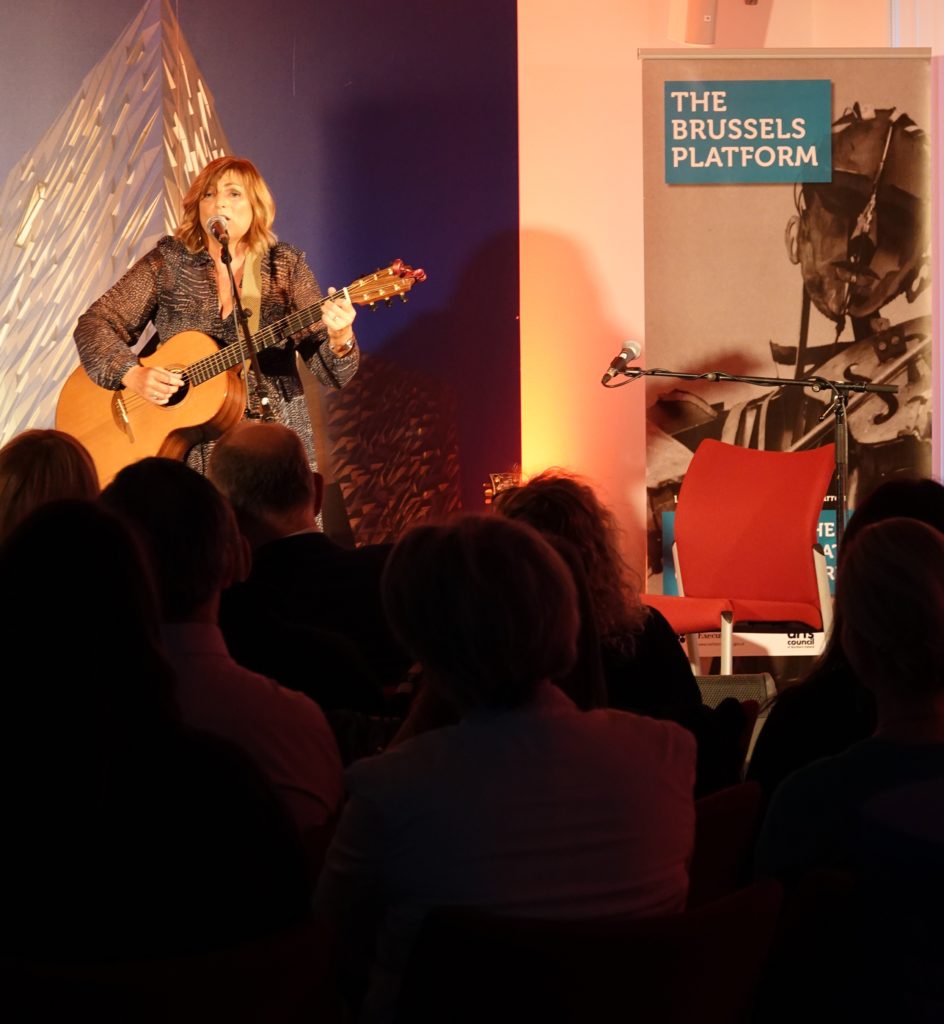 Brigid O'Neill is described as "a little bit of Mary Black and Cara Dillon, with some Emmylou Harris with Alison Krauss thrown in". The Co. Down singer songwriter has been steadily in the ascent since the release of her debut EP 'Arrivals and Departures', followed by the insistently catchy single 'Don't Make me Go to Town'.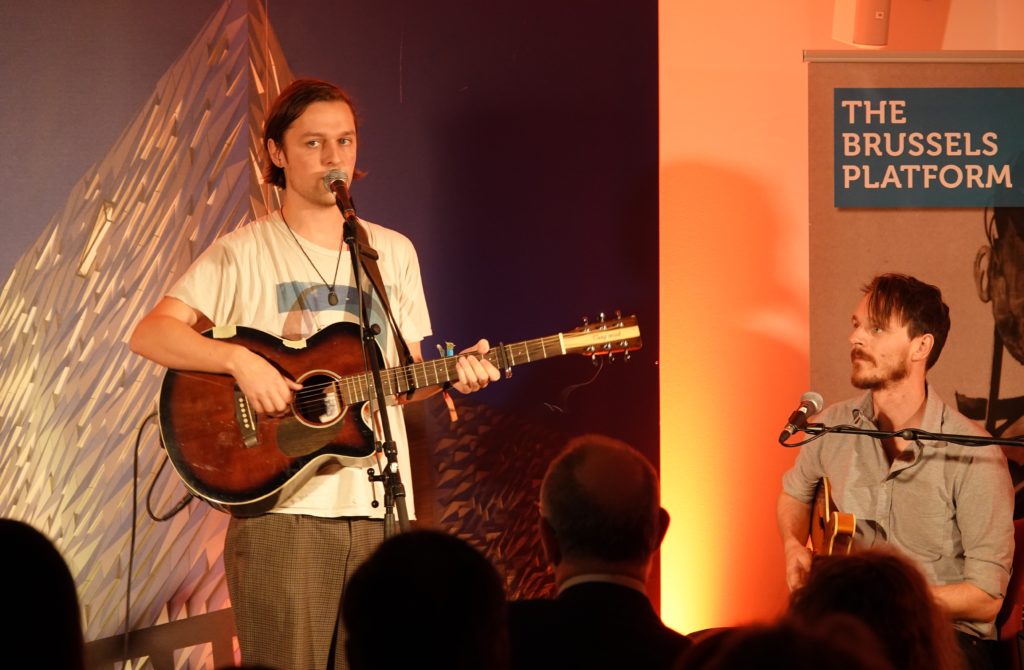 Joshua Burnside is a Northern Irish folk singer-songwriter based in Belfast. His music incorporates elements of Irish folk, rock, Americana, world music, sound collage and electronica. His debut album Ephrata was awarded the Northern Ireland Music Prize Best Album award in 2017. Culture Northern Ireland have compared Burnside's musical style to that of Elliott Smith, Nick Drake, and Tom Waits, all of whom he has noted as personal inspirations.
The Brussels Platform
The office's collaboration with the Brussels Platform and Culture Night celebrations helps to raise the positive profile of Northern Irish culture in Europe and beyond.
It also provides an enjoyable and great opportunity for deepening relationships and creating new networks.
The Brussels Platform involves musicians, writers, dancers, theatre practitioners and visual artists showcasing their talents in Brussels with the aim of promoting the culture and creativity of Northern Ireland in Europe.
Stay informed about our future events planned for Brussels and news from our office by visiting our website www.brusselsni.eu or following @BrusselsNI on Twitter.
Read more about how our guests enjoyed the evening below.