In October we took time to celebrate the creativity of Northern Ireland in the form of literature and poetry in two engaging events. This included the launch of 'The Danger and the Glory', edited by Hedwig Schwall, and the celebration of Irish and Northern Irish Authors in a panel discussion. The Office of the Northern Ireland Executive in Brussels also celebrated the 9th anniversary of the Transpoesie poetry festival with an engaging lunchtime reading. Both events were exceptionally well received, showcasing our creativity and culture. Organised in successful cooperation with the Welsh, Scottish and Irish governments the events also offered the chance to establish new and deepen existing connections, displaying a positive picture of Northern Ireland in Belgium.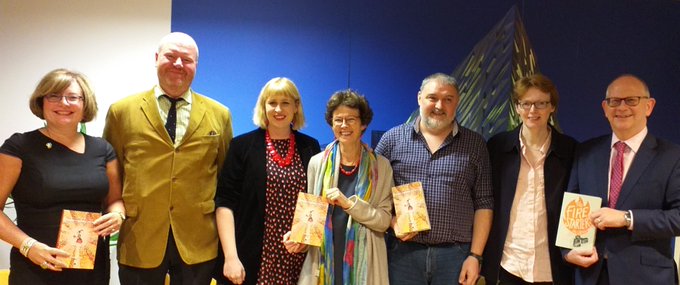 Transpoesie is an annual festival celebrating cultural and linguistic diversity in Europe with involvement from over 20 countries and regions. Northern Ireland's First Children's Writing Fellow Myra Zepf, Welsh National poet Ifor ap Glyn and Scottish film maker and poet Roseanne Watt read excerpts of their most recent publications, letting the audience of up to 60 people experience rich and diverse poetry in Irish, Shetlan and Welsh, with English translations provided. Myra Zepf further promoted her newly published book Nóinín, novel written in verse in the Irish language.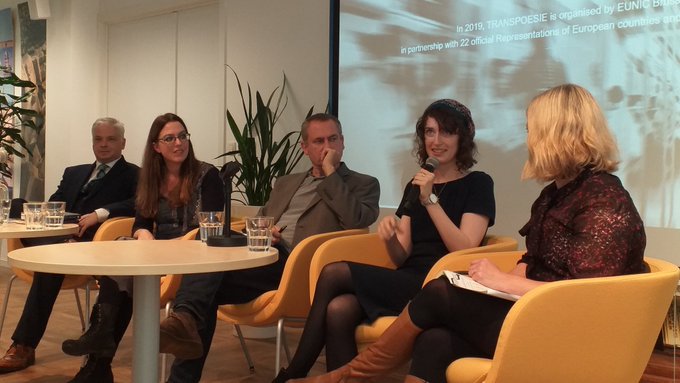 The panel discussion for the book launch of 'The Danger and the Glory' saw writers Jan Carson, (recipient of the EU Price for Literature), Martin Doyle, Rosemary Jenkinson and Bill O'Callaghan energetically discuss the role of Irish Literature in Turbulent Times.
Both events brought Northern Irish art closer to the Brussels guests that were able to purchase 'Nóinín' and 'The Danger and the Glory'.
The events were organised in cooperation with Northern Ireland's Arts Council in successful cooperation. These experiences keep Northern Ireland on Europe's cultural map, promoting our creativity and talent.
For more information on our cultural and policy events in Brussels also make sure to follow @BrusselsNI on Twitter.