The Office of the Northern Ireland Executive in Brussels hosted a panel discussion marking the 50th anniversary of the Office of the Northern Ireland Public Services Ombudsman in partnership with the Irish Embassy in Brussels. Reflecting on the history of the office whilst shedding a light on future perspectives and challenges of the role of ombudsmen were Northern Ireland Public Services Deputy Ombudsman Paul McFadden, Public Services Ombudsman and Information Commissioner for Ireland Peter Tyndall, Senior Advisor to the European Ombudsman Rosita Hickey and Police Ombudsman for Northern Ireland Marie Anderson.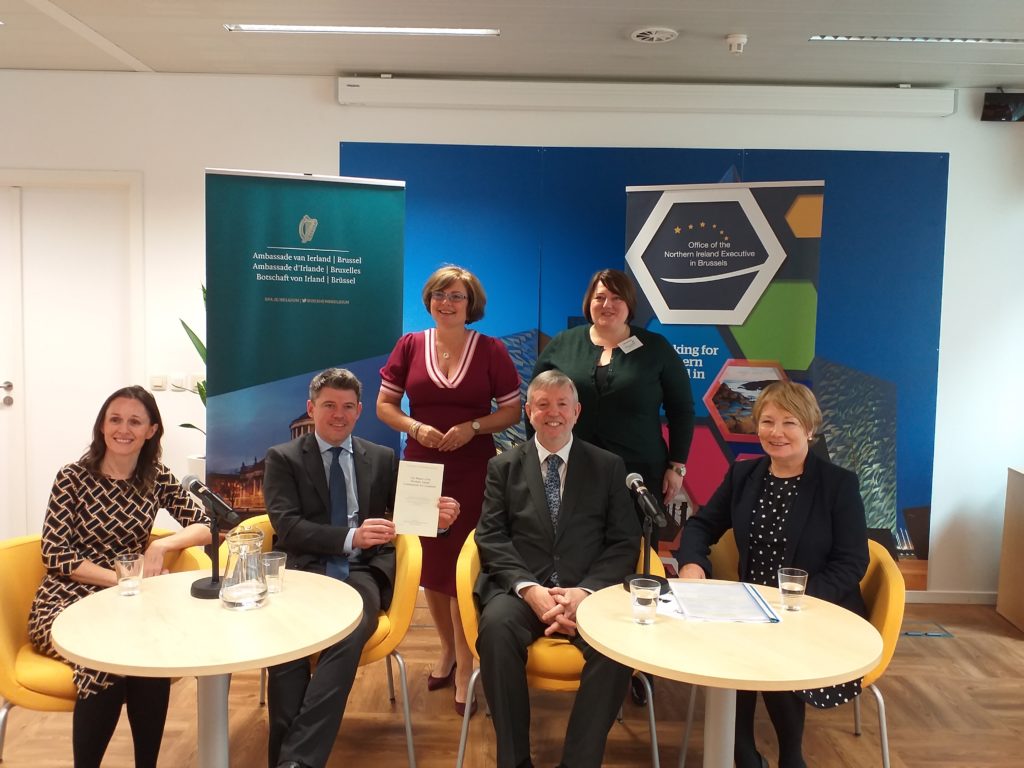 The Office was pleased to host the first screening of a specially commissioned video showing the history of the Northern Ireland Public Services Ombudsman, and its crucial role in serving the citizens of Northern Ireland.
Following this the panellists gave insightful and interesting presentations on their roles, the development of their offices and the challenges and opportunities the future presents as they continue to deliver for the citizen.
A panel discussion was then chaired by Police Ombudsman of Northern Ireland, Marie Anderson, which drew on the shared challenges of, and the cooperation between, the ombudsmen's offices.
The interested audience featuring representatives from a wide variety of organisations including Belgian ombudsman offices, Embassies, European Commission officials and offices interested in the key themes of democratic oversight and governance. The discussions continued over refreshments which provided an excellent opportunity for attendees to engage further with the ombudsmen.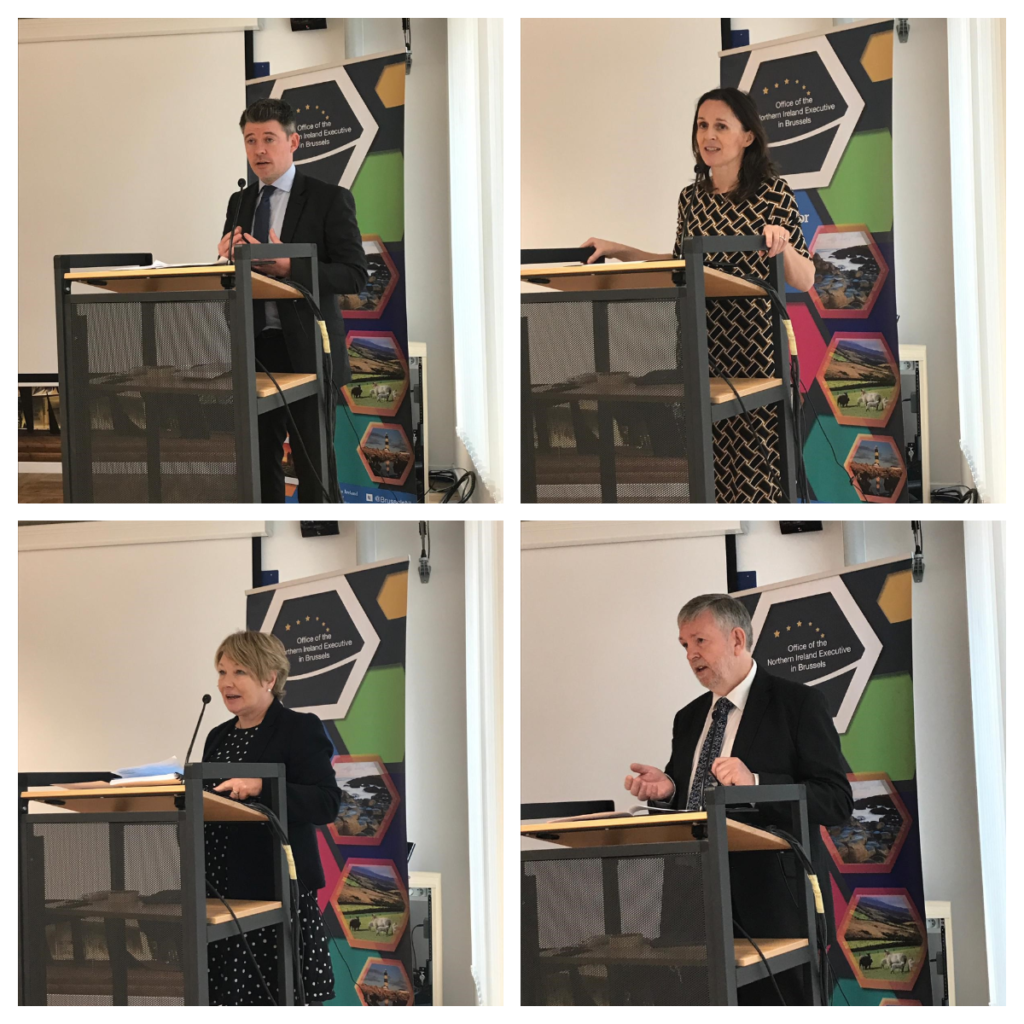 Looking back on a job well-done
The Office of the Northern Ireland Public Services Ombudsman is one of the oldest in Europe, and has achieved substantial successes in its 50-year history. Founded in 1969, the Ombudsman office has listened independently to many personal stories, through its wide remit, it has investigated circumstances, and has provided reports containing reasons, answers and recommendations. This has given closure and peace to many seeking its services. Reviewing the legality, fairness and adherence to human rights standards of Northern Ireland Public Services, the Ombudsman office has continuously ensured accountability, openness and a quality service to the people of Northern Ireland.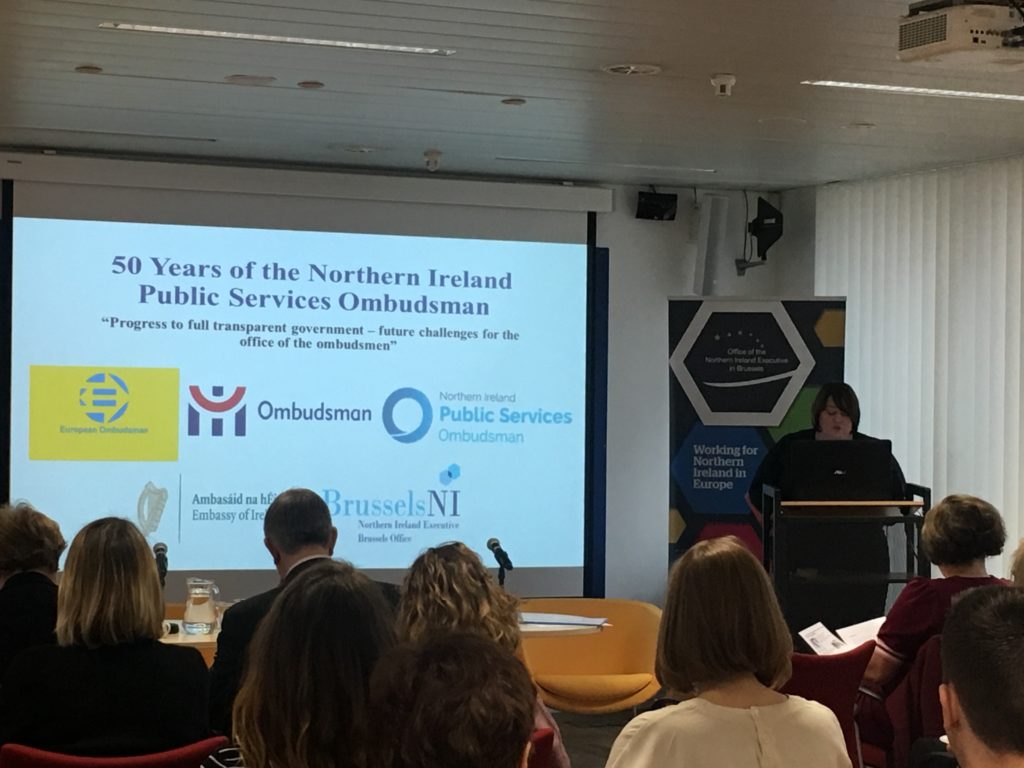 Looking forward to new challenges
The Office can look back on successful cooperation with the other ombudsman offices across the island of Ireland, the rest of the UK and in Europe. With many shared challenges and similar societal developments, best practices are extremely helpful in maintaining the extremely high standards. The Ombudsmen noted that challenges will include the adaption to and inclusion of artificial intelligence into the practices of the ombudsman, claims relating to climate change and the changing political environment.