Coinciding with the European Research and Innovation Days (24-26 September, 2019), the Office of the Northern Ireland Executive in Brussels hosted the Department for the Economy and Horizon 2020 NI Contact Point network along with academics who showcased a number of projects demonstrating Northern Ireland's first class research and innovation capabilities. The presentations, subsequent discussions and Q&A were well received by a Brussels based audience.
Projects developed by Queen's University Belfast and Ulster University across the medical, environment and energy sectors pointed to the successes and investment opportunities arising from innovative projects that received funding from the highly acclaimed EU Research and Innovation Programme, H2020.
Northern Ireland's expertise in research and innovation is demonstrated by the examples below.
Agri-Food and Biosciences Institute (AFBI) – FRESH
Huhtamaki Lurgan, a packaging producer and the biggest processor of recycled paper in Northern Ireland, received €2.1 million as one of four partners working towards the FRESH project. This project aims to deliver a food safe, GMO-free and 100% bio-based and biodegradable product. In terms of the environmental benefit, partners expect a more than 10% weight reduction and more than 50% CO2 reduction compared to other methods of production or packaging options.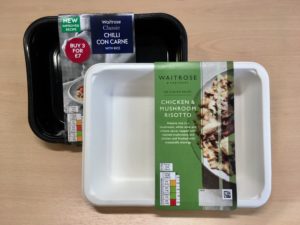 The project received funding from the Bio-Based Industries Joint Undertaking under H2020.

Read more here.
Ulster University – Interreg VA SPIRE 2
A €6.4million Interreg programme, SPIRE 2 addresses how consumer-owned energy storage can resolve the problem of the variability of renewable energy (RE) output. Seventeen PhD students worked with homeowners and businesses to develop, install, operate, manage and use renewable energy, putting consumers at the centre of the energy system.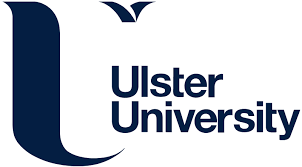 This collaboration between research institutions and businesses to create innovative energy storage mechanisms is demonstrative of NI's commitment to living and working sustainably.
Read more here.
Queen's University Belfast – Research capabilities in Chronic Illness and Palliative Care
QUB Medicine, Health and Life Sciences Faculty is part of the 'Dyadic Psychosocial and Educational Interventions for People with Advanced Cancer and their Informal Caregivers (DIAdIC)' project. This received €4million in funding from H2020 and promotes the health and social care of people in NI. QUB researchers partnered with experts from institutions in Belgium, Denmark, Italy, Ireland and the UK to evaluate which psychosocial and educational interventions are most effective in supporting both cancer patients and their caregivers.
Partners included University College Dublin, the European Cancer Patient Coalition, the End-Of-Life Care Research Group, King's College London, Trinity College Dublin, The Erasmus University Medical Center in Rotterdam, the European Association for Palliative Care, the Local Health Authority of Reggio Emilia and the University of Copenhagen.
Read more here.

During the event the Pro Vice Chancellor for QUB, Professor Emma Flynn launched the brochure 'Research Excellence in Europe' which is available for download here.